Get Out of Your Driveway This Winter
Snow Plowing that clears your driveway and gets you on the road.
Get An Estimate
Getting a clear driveway shouldn't have to hurt your back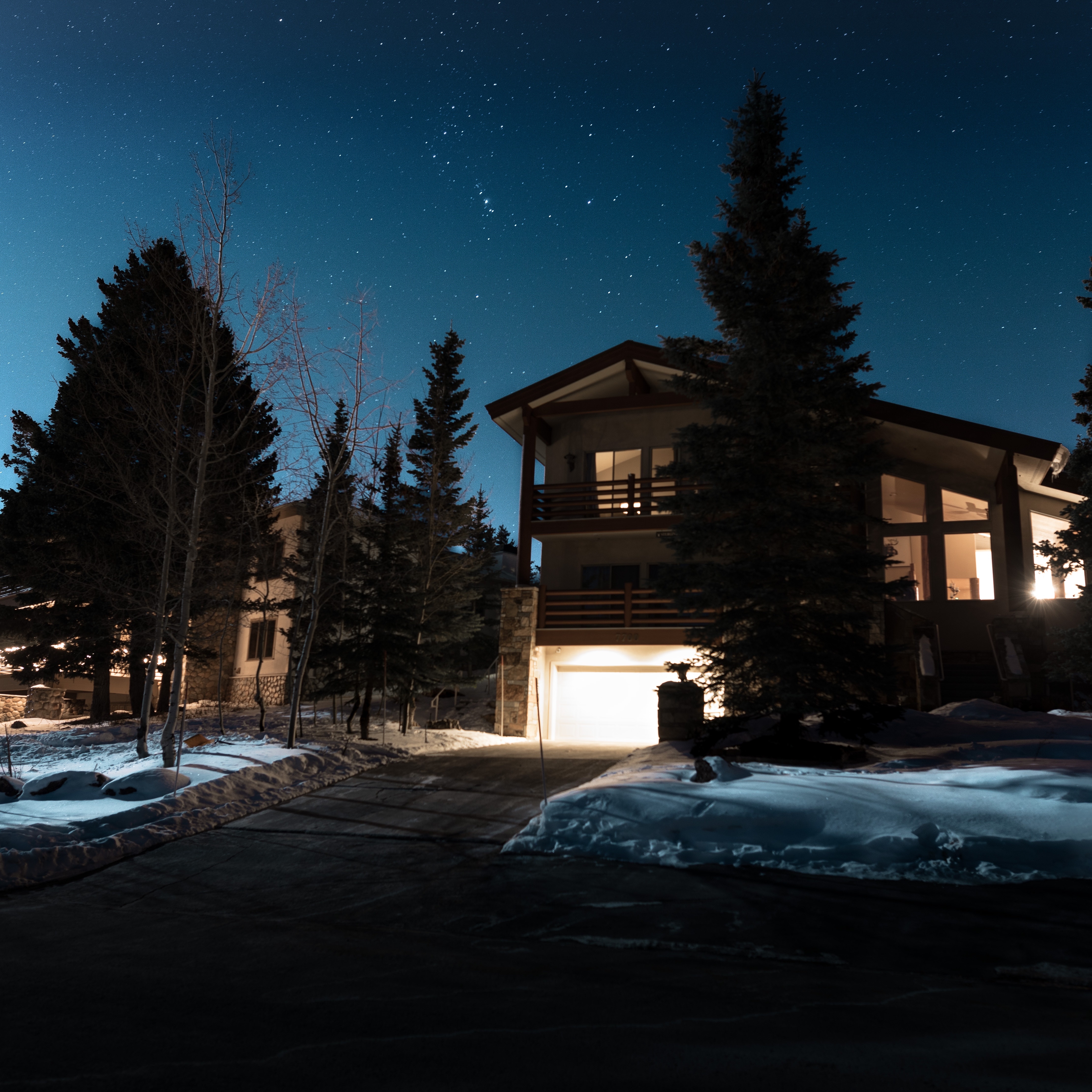 Get Your Driveway Plowed
A clear drive to get your car out and get on with your life.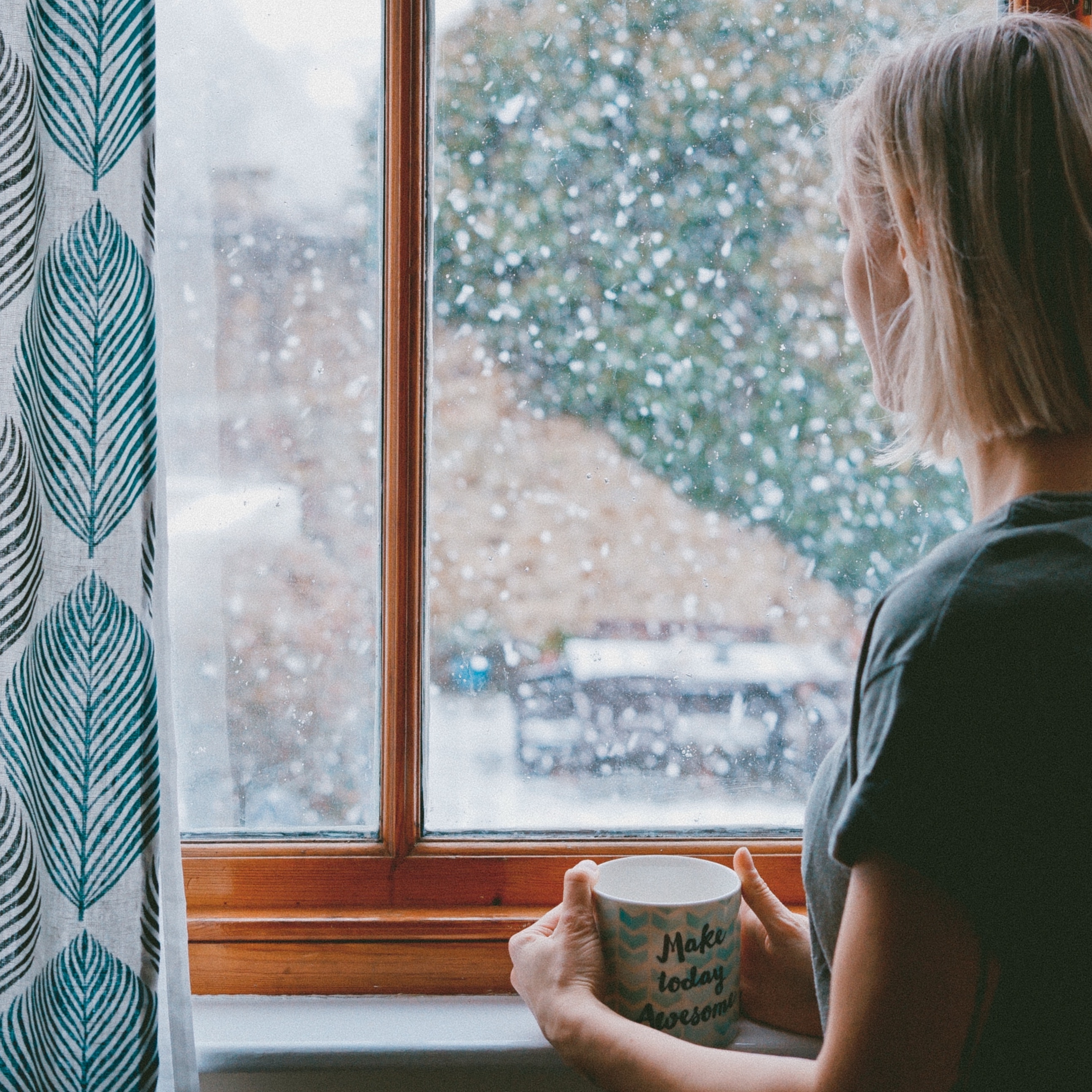 Save Your Time
Your most burdensome winter chore taken care of.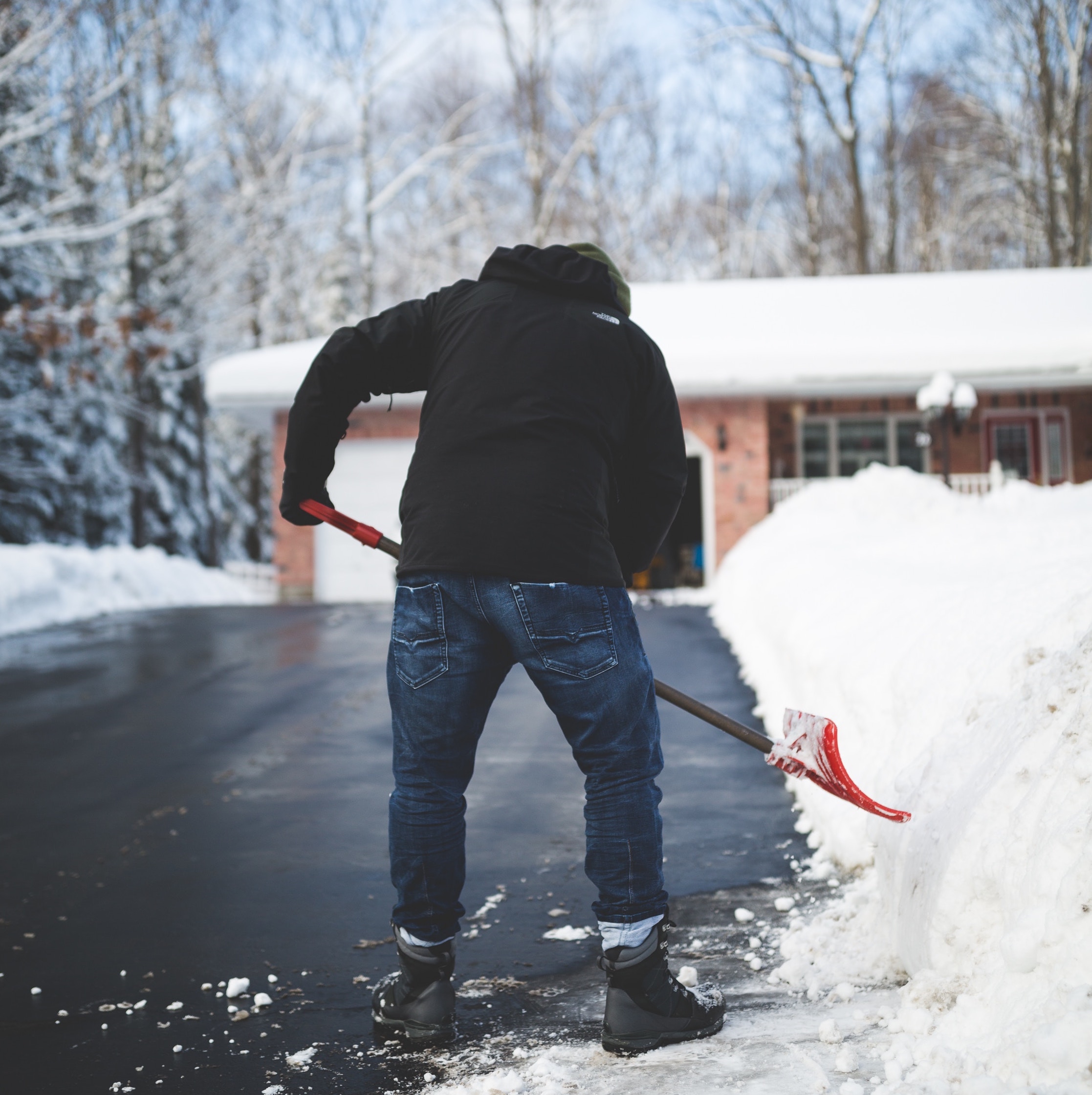 Save Your Back
 You shouldn't have to break your back fighting these cold Minnesota snow storms.
A Process That Makes Getting a Plowed Driveway Easy
Getting your driveway cleared doesn't have to be hard. It just takes 3 steps
Step 2
Get An Estimate
Answer a few questions about your driveway and your snow removal needs.  Get an estimate emailed to you. 
Step 3
Sign for Service
Sign a service agreement and have a clean driveway all winter long.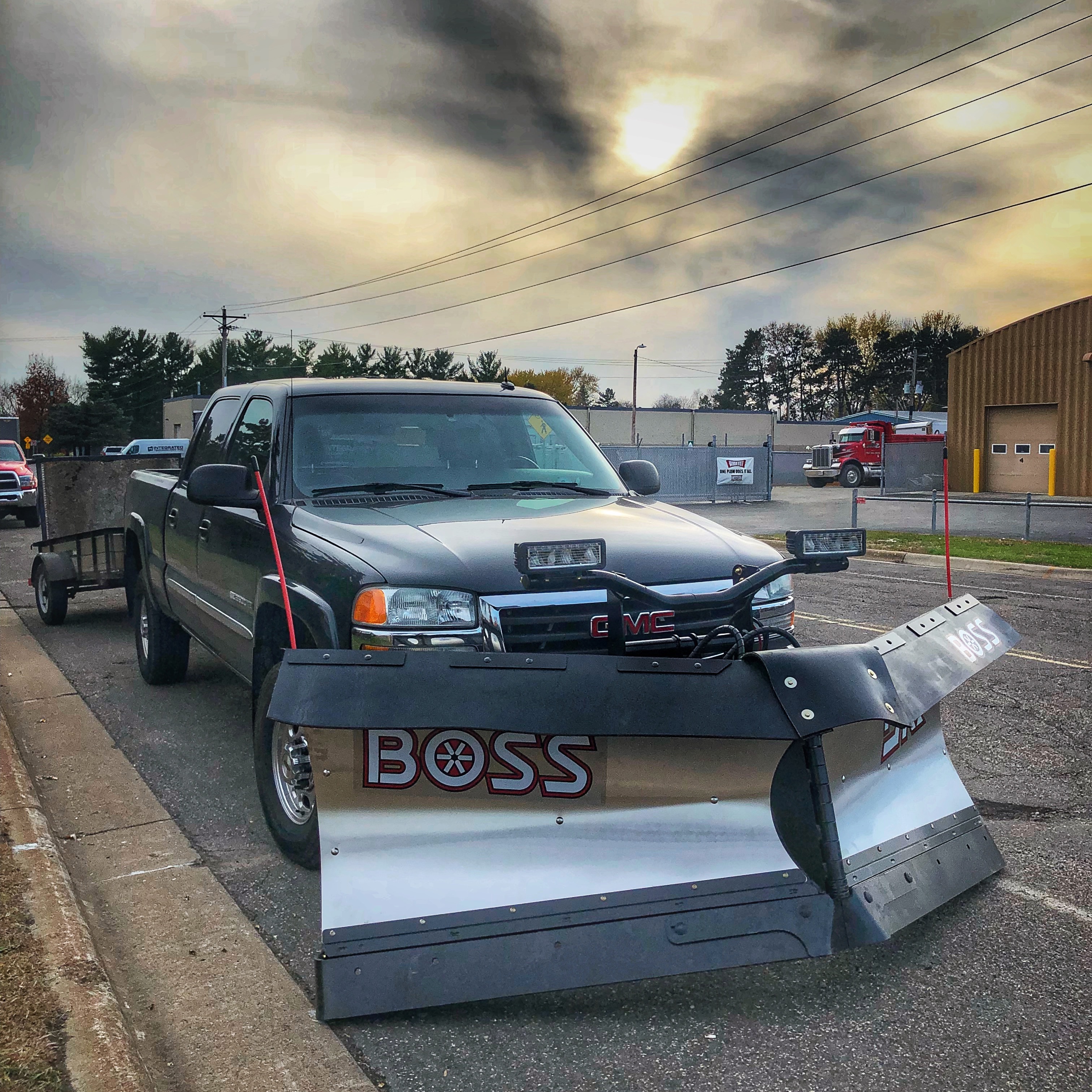 Residential Snow Removal
We offer Residential packages starting with Drive Way Only snow removal (Our most popular option). Other services can be added on to meet your needs. Per push contracts or seasonal contracts are available as route space allows.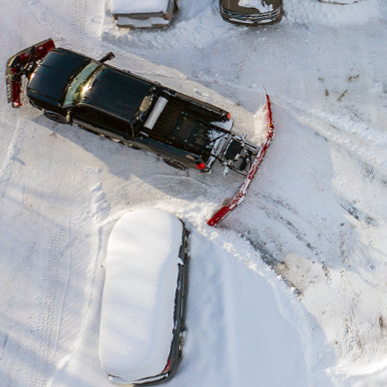 Commercial Snow Removal
We offer Custom Commercial packages. Contact for a quote on your commercial property.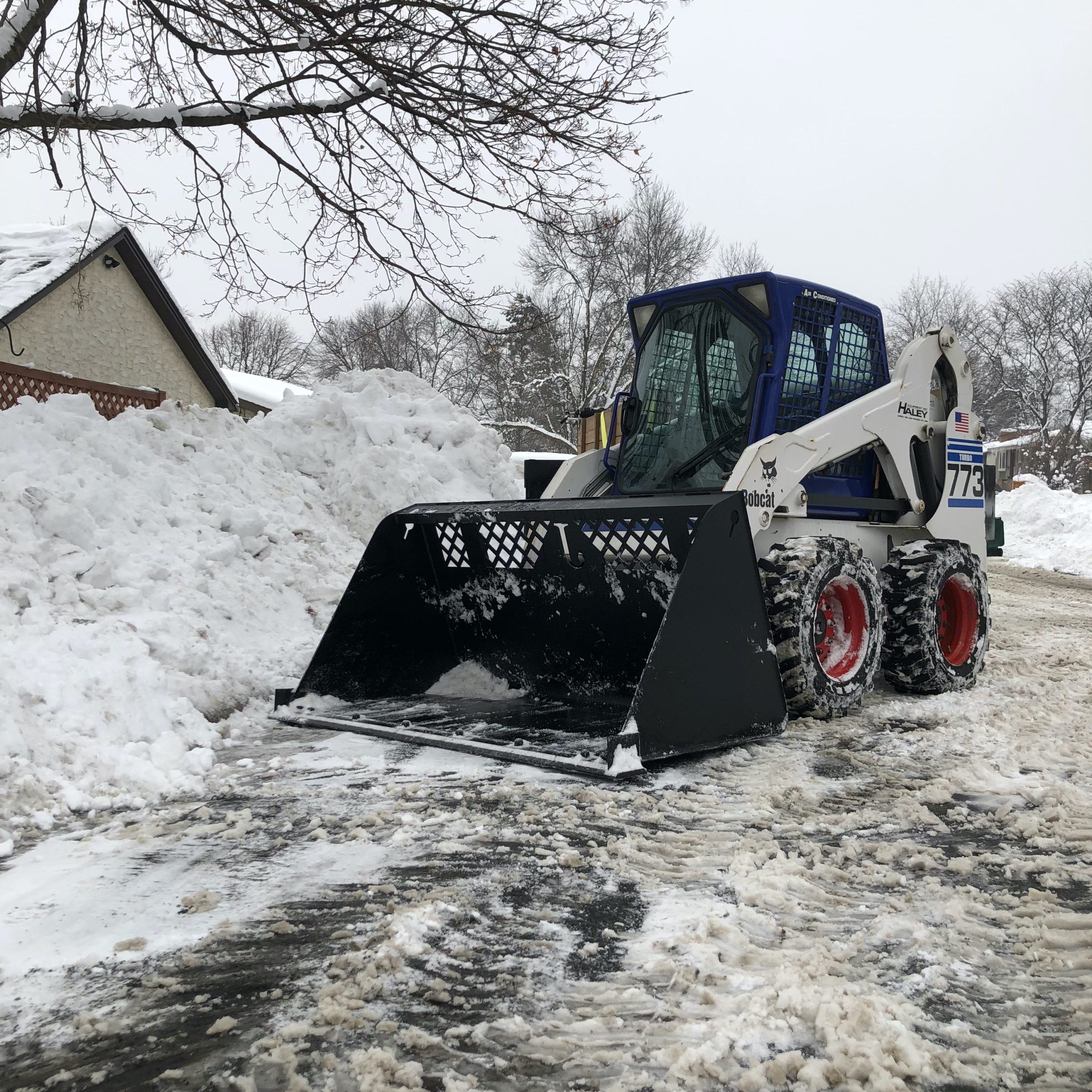 Bobcat Snow Removal
Running out of room to pile snow? We can move and re-stack piles on your site to make more room or gain back parking spaces. 
Pricing for Bobcat work at $150/hr with a 1hr minimum
What You Can Expect
You already have enough to worry about 
Residential 1" and 2" Minimum Triggers
When a snow storm drops 1″ or more, or 2″ or more of the white fluffy stuff on your driveway, we're there to take care of it.
Fast Secure Payments
No having to worry about loosing paper invoices. We maintain a secure charge card on file system. Your card is conveniently charged at the time of service and the receipt is automatically emailed to you.  
Fully Insuraed
We carry Commercial Auto, General Liability, and Errors & Omissions Policies.    
Service Agreements
Thurough and clear service agreements so you'll know exactly what you're getting and what to expect.   
Gladly Serving The Columbia Heights Area
Columbia Heights, St. Anthony, New Brighton, and Southern Fridley
Frequently Asked Questions
Others have had these questions, maybe you have them too
What areas do you service?
Our current service area is Columbia Heights, Southern Fridley, St Anthony, and New Brighton.
What is the minimum snowfall amount before you come out and plow?
Our minimum trigger amount is 1″ or 2″ depending upon which one you choose.
How do I know if we reached the minimum trigger during a snow storm?
We watch the snowfall totals reported by NOAA and the National Weather Service, we're also going outside with a tape measure to verify throughout the storm. If it's close and you're not sure, give us a call!
How close do you clear to my garage door?
We generally stay 2-3′ from the garage door and or any parked cars that might be in the driveway at the time of plowing. 
What is the term of your contract?
Our service agreements are from Nov 1st through April 30th so you're property will be taken care of anytime it snows between these dates. 
If you only need service for a few months, for example, while you're traveling somewhere warm for the winter, we can usually accommodate that too.
Will my driveway be cleared before 8am?
Although we would love to be able to guarantee an 8 AM arrival time it would be deceptive advertising to do so, we cannot guarantee when the snow will start or stop!
The later the snow starts the later we start. For instance, if it snows 2″ before midnight then we will start at midnight so that all driveways are cleared once before 7 am. Of course, when we don't get 2″ until 4-5 am then we don't start until then, and won't make it through the entire route until later in the morning. 
We do our best to get all driveways cleared within 24 hrs of the end of a storm. 
During really large storms, 9″ plus, we may dispatch crews multiple times to stay ontop of the snowfall. 
I have an interlocking stone, paver, or stamped/colored concrete driveway, can you service my driveway?
Unfortunately, we can not provide service to these types of driveways. We do not have the proper equipment set up to prevent damage to these. 
When are the driveway markers installed and when are they removed?
If your driveway needs markers we install them in Oct-Nov and return to remove them in April- Early May depending upon the weather. Please do not throw the markers away, if you would like to remove them, please lay them down next to the driveway and we will pick them up. Please note that if you remove the markers early, and then it snows again, we may not be able to service your driveway without damage – so if you choose to remove the markers you are doing so at your own risk.
If I am at the end of the route will I get poor service?
No, the service is the same for every one of our customers, just the timing is different. Every snowstorm is a little different and we attempt to juggle different factors to ensure all of our customers are taken care of, the route is rarely run the same way twice. What time the storm ends and how much snowfall we receive are the biggest factors in how the route is organized in each storm.  We also try to strike a balance between getting to properties as soon as we can after a storm, and after city plows have already gone by so we can clear the ridge at the end of your driveway that city plows often leave.
Is it a problem if a car is parked in my driveway?
No, our drivers are trained to work around them. We will stay 2-3′ away from parked vehicles.  However, we will not clear the areas inaccessible because of the car. If you expect to have a car on the driveway when we arrive we recommend that you make sure to place it as close to the top and side of the driveway as possible to allow the driver maximum accessibility, or to move it onto the street if possible.
We will not return later to clear an area previously obstructed by a car. 
Are you insured?
Absolutely! We carry a General Liability Policy, Errors & Omissions Policy, as well as Commercial Auto for all plowing vehicles. 
What methods of payments do you accept?
For per push service agreements we maintain a charge card on file system. For seasonal service agreements, we'll need a check at the start of the season. 
Do you offer discounts for non-priority service?
If you're traveling for the season, and do not need snow removal done until the next day (24-72 hrs) after a storm we can put your property on our non-priorty route, which is cheaper. Please note that you'd like non-priority when you request an estimate on our website.